Double motor handy fan
Input: DV5V/1A
Maximum Power: 5W
Working time: 1-5H
Charging time: 2-3H
Weight: 132g
Rechargeable Battery inside: 3.7V 2000mAh
Product size: 176*80*58mm
Feature: Double motor, Colorful light, Mini size, 3 level speeds.
Color: White, Pink, Blue, Purple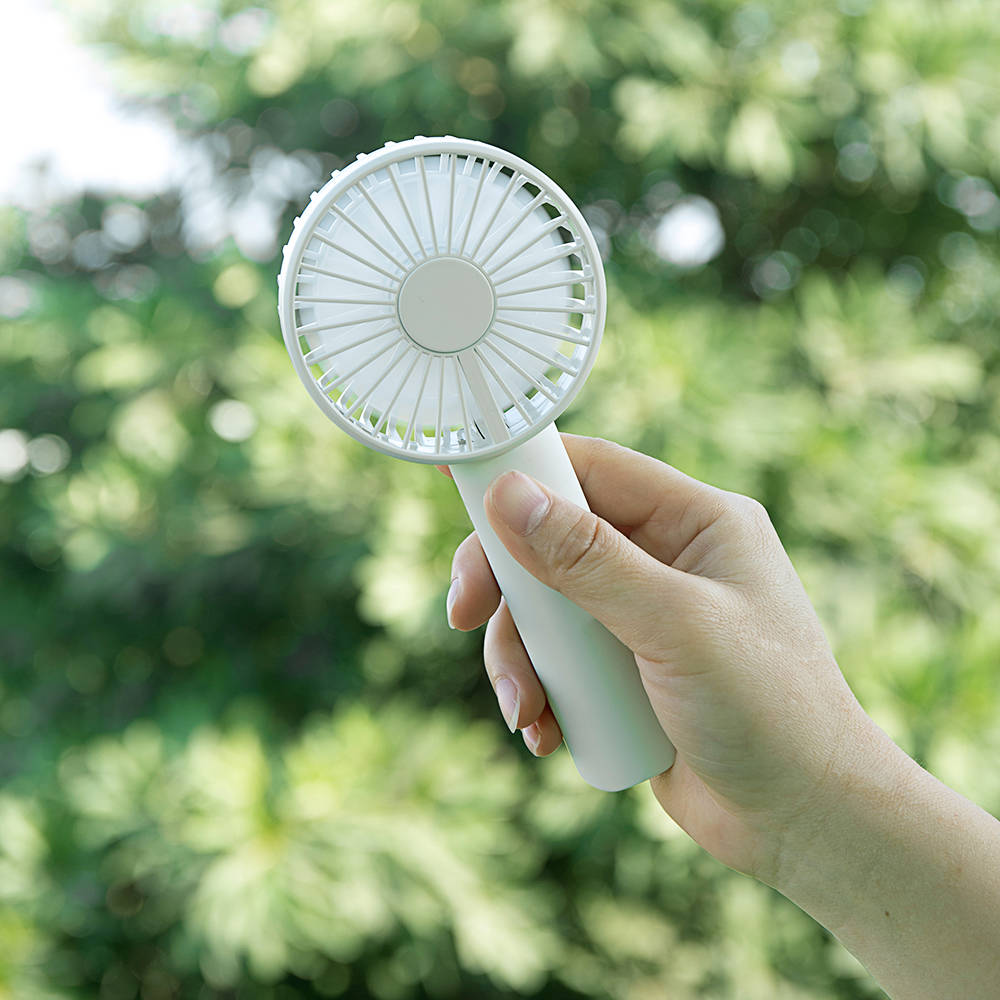 Frequently Asked Question:
How long does fan last on one charge?
-It can be fully charged in 2-3 hours.
How long can you use the fan for with one charge?
-Depends on the amount of usage. I believe it runs 1-5 hours straight.
Are the gaps small enough to keep out tiny fingers?
-Yes, the gaps are small, no problem with an adult.