A8H Atomic music record speaker
Speaker: 5W
Bluetooth version: 5.0
Rechargeable Battery inside: 3.7V 1000mAh
Product size: 5.5*7.56*3.4cm
Feature: Bluetooth, Handsfree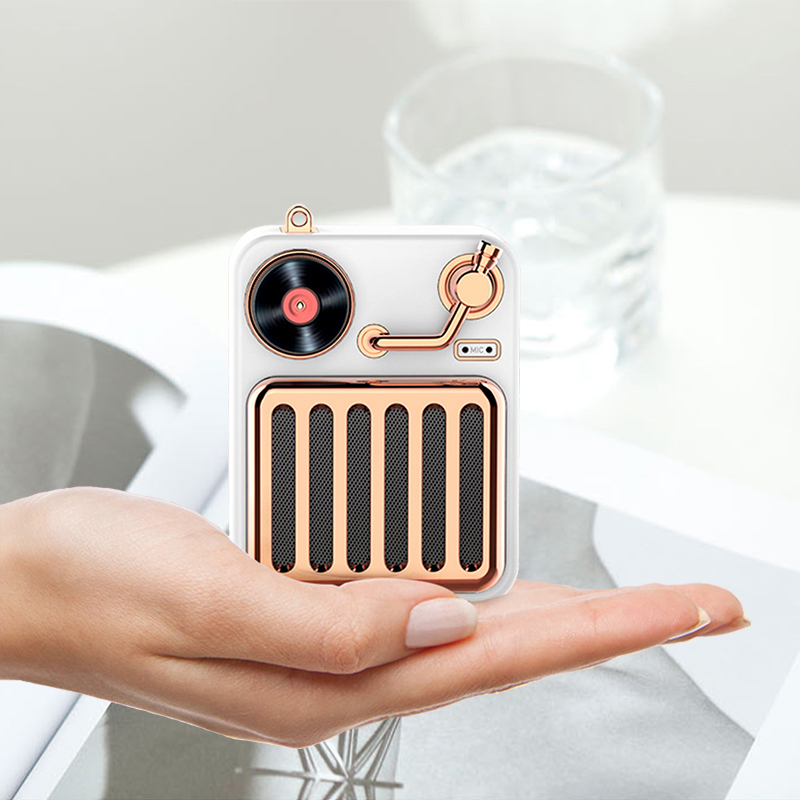 Frequently Asked Question:
How long does it take to charge?
-This Bluetooth speaker charging takes 3 to 4 hours.
How many hours can this speaker work?
-It can work for 4-10 hours depending on the volume.
Can I adjust the volume by using my phone buttons?
-You can adjust the volume of this Bluetooth speaker using the phone button or rotate it button.